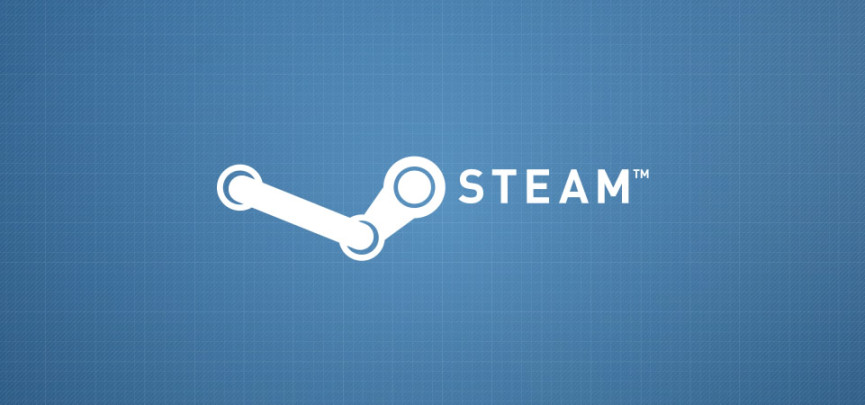 As the gaming industry adds more people in it, Steam's popularity increases day by day as one of the largest store for games. Although other competitors have gained a significant chunk, yet Steam stays at the top.
Having a vast number of games to choose from, sometimes games can turn to be less assuring than they seemed to be. At that point you wish you could get a refund. Well Steams refund policy lasts stands for either
Two weeks from the purchase or;
Two hours of playtime.
This policy applies for all the games, DLCs, Gift Cards and Preordered items. You can also get a refund on a game that went on sale and buy again at the discounted price.
Refunding on Steam
Refunding on steam is a quick and easy few-step process and it can be done by following these steps:
Go to Steam Help and log in with your steam account.
Find and Click on Purchases
Select the game you want to refund.
Select the reason you are refunding the game for.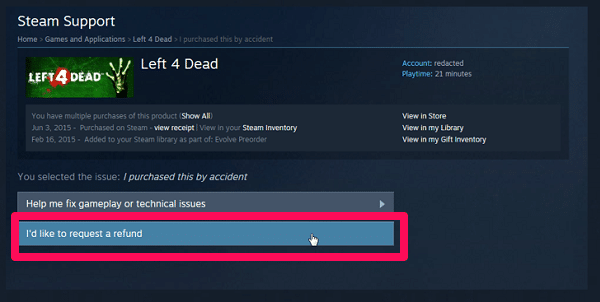 Click on 'I'd like to request a refund'
Choose and Select where you want to get your refund amount (your preferred method or wallet).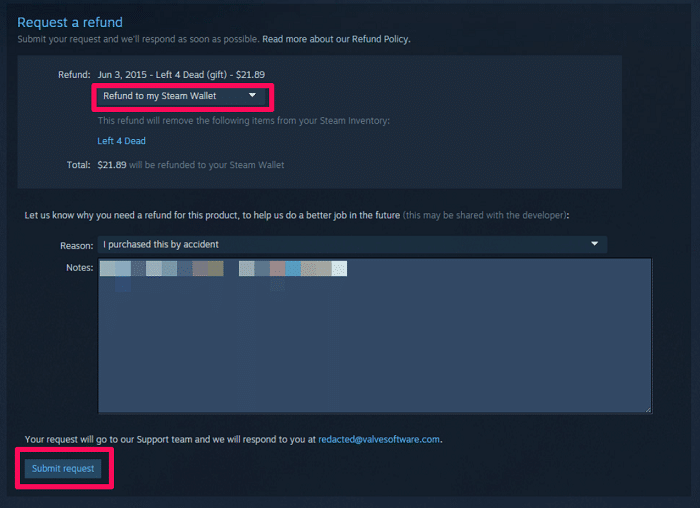 Now fill up the request form and click on submit request.
FAQs
Q: I don't see the game I want to refund
A: This might be because the game you want a refund for has already passed the refund policy deadlines of two hours or 14 days from purchase.
Q: How long does a refund take?
A: After your refund request is submitted, Steam might take only a couple of ours to a day of your time but if it's an International transaction i.e., outside USA then it will take around seven days more.
Q: Can I refund the difference after the game is discounted?
A: Unfortunately, it's not possible to refund the difference in price after you buy a game. The only way is to get a refund and purchase it at the discounted price again.
Q: Can I get a refund after the policy period?
A: Unfortunately, you won't be receiving any refund as the policy states 14 days from purchase or 2 hours of playtime. Although you can't get a refund, but if there is some other issue then you can contact steams support team regarding your issue.
Q: Can I get refund for DLCs?
A: This is not guaranteed by Steam as it is a third-party purchase rather than being from steam.
Q: Can I get refund for in-game purchases?
A: In case of games developed by Valve, Steam provides refund on in game purchases but if it's a third-party developer then its not possible from Steam's end.
Q: Can I get refund for Video content on Steam?
A: Steam also provides contents like movies in select region but there is not refund policy for those type of content.
Q: What are the preferred payment methods on Steam?
A: Some of the preferred methods that steam recognizes are Visa, MasterCard, American Express, PayPal and any regional wallet that steam mentions in the refund window.
Was this article helpful?