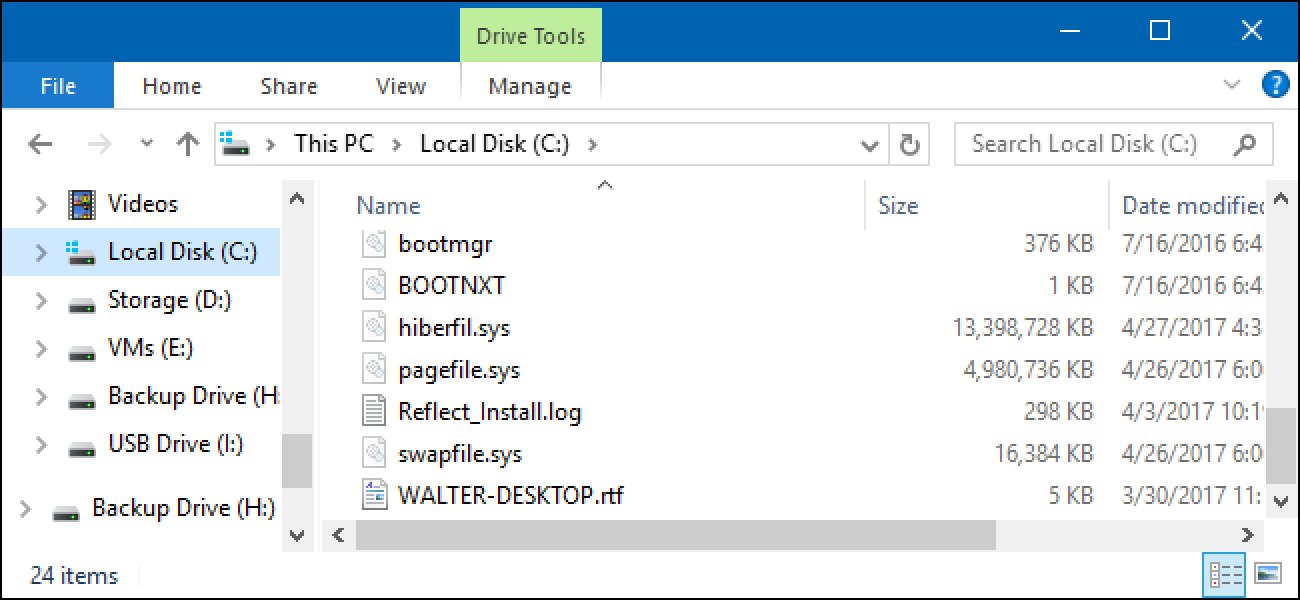 Some people are complaining about finding a suspicious file on their PC called hiberfil.sys and they are not sure what this file is! Whether it is a virus or a harmful file? How to delete this file to free up storage?
You may find a file on your hard drive with the name of hiberfil.sys, which takes up quite some storage on your hard drive! You may wonder about this file that whether it is a virus file and your PC has been infected by a virus or not? Well, that is not the case!
hiberfil.sys is actually a system file that is used by Windows to wake from hibernation.  When your PC wakes from hibernation mode then Windows uses this file. Hibernation mode is for when you put your PC to sleep for longer periods!
When your PC is on the hibernation mode the information is written on the hard drive instead of RAM to conserve power.  As compared to Sleep Mode, Hibernation Mode saves more power but is somewhat slow as in Sleep Mode the information is stored on RAM while in Hibernation Mode, the information is stored on the hard drive, specifically on the hiberfil.sys file.
All the applications and programs that were opened before you put your PC to Hibernation mode will be saved on the hiberfil.sys file and depending on what you were doing and how many processes were opened, this file can grow out to be several GBs in size and for people, this can become a big issue if they are running low on storage.
Should I delete the hiberfil.sys file?
Yes, you can delete the hiberfile.sys file but that depends on if you are using the hibernate feature or not.
If you don't use the Hibernate feature then it is safe to remove and delete this file as it would be consuming storage without any reason. However, if you are using the Hibernate feature then better leave it in its place because this file is required for Hibernation mode, and deleting this would cause some issues.
Keep in mind that deleting the hiberfil.sys file isn't as easy as dragging it to the recycle bin. You need to follow the proper procedure to remove this file from your hard drive.
How to delete the hiberfil.sys file?
To delete the hiberfil.sys file, you will have to turn off the Hibernation mode and this file will be automatically deleted from the hard drive and space will be yours again.
Here is how you can disable the Hibernation Mode and delete the hiberfil.sys file:
Open the start menu and type cmd in the Run box.
Run Command Prompt with admin privileges.

In the Command Prompt window, type:powercfg -h offand press Enter.


Now, close the Command Prompt window and go back to the place where you found the hiberfil.sys file.
You will now see that the file has disappeared and the hard disk space is yours again.
If you ever wish to turn on this feature then repeat the aforementioned steps and instead of the command above, type powercfg -h on and press Enter. The hibernation feature will be enabled again.
In conclusion, hiberfile.sys is actually a useful file and is required by Windows if you use the Hibernation Mode. Without this file, your PC will have trouble with the Hibernation mode. You can delete this file by disabling the Hibernation Mode. It is a useful system and not something to be worried off.
Was this article helpful?